Our services
Komori Lithrone 540 + L 1999
Contact us for more information. The machine can be shown in print.
Our services
Reduce your costs by increasing production automation
Our services
In this area, our domain is mainly paper cutters Adast Maxima MS
Company AT Graphic
AT Graphic s.r.o. has been buying and selling printing equipment since 1999. During this time, the company has established itself as a major supplier of printing equipment with a worldwide presence. It has modern facilities, storage space and moving equipment.
After more than twenty years in the business, we have improved ourselves in moving machines from continent to continent, including dismantling, loading, customs clearance formalities, booking space on the ship, unloading and installation at the new owner's premises. We also know how to help with financing, including irrevocable letters of credit payments.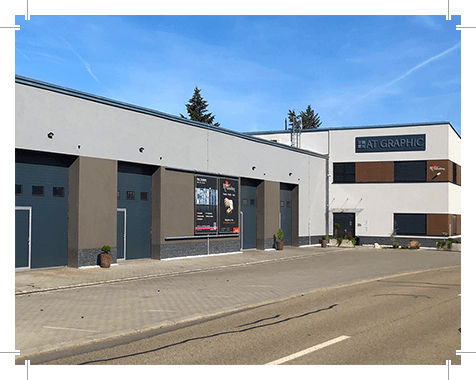 We provide a


complete service
for printing machines
Sale
Service
Reconditioning
Moving transportation
Installation dismantling
Spare parts
Production to order
Consulting
Financing
Machine purchase
Machine rental