The month of October was again very busy for us. A lot of work, a lot of moving, dismantling, but we managed to do everything perfectly.
The last move took place in a cardboard production company in the Czech Republic.
We moved a folder gluer for carton boxes, which we had to dismantle and clean. We ordered a 30t crane and a flatbed truck, and moved the machine very carefully using the crane.
The folder gluer machine went to the new production hall then where everything had to be carefully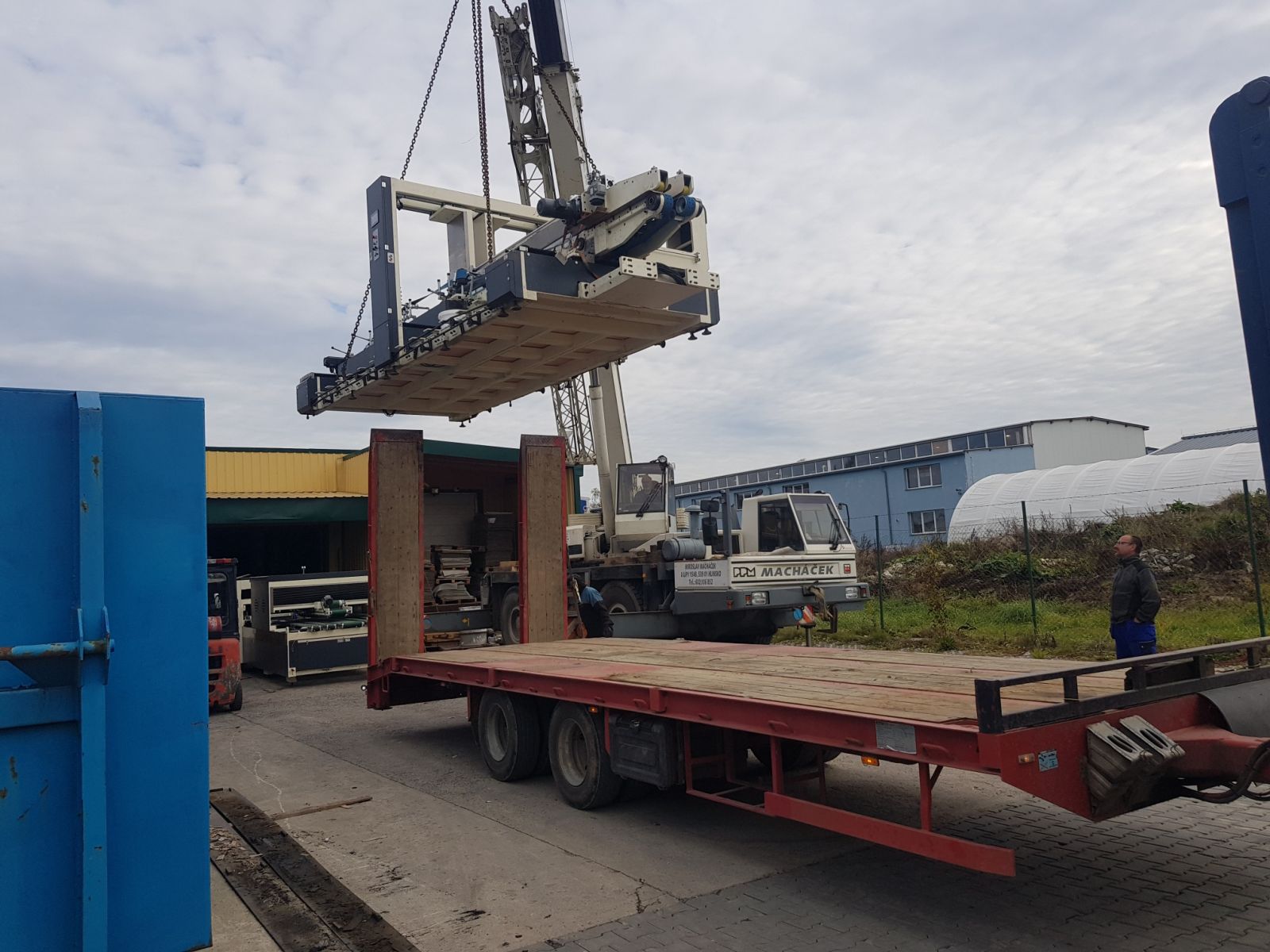 reassembled and wired up again to make the machine fully functional and ready for new operation.